THE ULTIMATE SOURCE FOR BUSINESS NEWS AND DATA
Every day, Dow Jones' advanced data capabilities, award-winning journalism and innovative technology deliver news, tools and financial insight to move markets, inform critical decisions and power top companies and careers.
TECHNOLOGY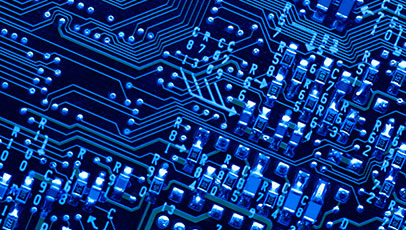 Come help us revolutionize digital media! Are you a self starter who is energized by new challenges and enjoys a sense of accomplishment? Do you enjoy working with dynamic people in a highly collaborative, team environment? If so we want to speak with you.
Dow Jones is currently hiring "get-things-done" technologists with all levels of experience to help reinvent the way we develop products and deliver best in class digital solutions to all of our customers.
**Job Description:**
**Job Description**
**The DNA Snapshots & Streams Engineering Team is seeking an Engineering Manager, who will be responsible for the overall design, development, integration, support and maintenance of the platform; ensure that they adhere to established policies, procedures and guidelines; monitors systems performance; and provides direct supervision of engineering staff.**
**Responsibilities**
+ **Able to lead recruiting efforts for the team**
+ **Manage and mentor a highly skilled, talented team of Software Engineers**
+ **Lead technical discussions about technology, infrastructure and consider the pros/cons of a technology choice based on business value, scalability,**
+ **Give guidance and mentorship where appropriate with your team, and collaborators.**
+ **Understand and practice agile software development and management.**
+ **Partner effectively with stakeholders to manage scope and deliverables.**
+ **Design, develop & support front-end web, ReSTful APIs, and database components adhering to our SDLC best practices and guidelines.maintainability and project delivery performance.**
+ **Support Dow Jones technical cultural values and are capable of driving toward solutions independently, and seeking feedback when appropriate.**
+ **Maintain and share knowledge in emerging technologies and tools in the industry.**
+ **Ability to prioritize and manage work, adhering to critical project timelines in a fast-paced environment.**
**Basic Qualifications**
+ **3 or more years of experience in data engineering to include either of the following hadoop or Google Cloud Platform big data solutions (bigquery, dataflow, dataproc etc).**
+ **3+ years of experience in scala or functional programming.**
+ **Experience working in a colocated geographically distributed engineering team is a plus.**
+ **Working knowledge of python and javascript.**
+ **Comfortability mentoring and pair programming with more junior members of the team.**
+ **5+ years of design, development, and deployment of application software**
+ **Experience with designing and deploying applications in cloud-based environment.**
+ **Experience in logging, monitoring & alerting of applications**
+ **Experience in Continuous Integration & Delivery of applications**
+ **Excellent verbal & written skills to interact with peers, business partners & customers**
+ **Ability to organize work, set priorities and determine resource requirements**
+ **Experience in managing IT projects and coordinating the activities of project teams**
**Dow Jones** , Making Careers Newsworthy
All qualified applicants will receive consideration for employment without regard to race, color, religion, sex, national origin, protected veteran status, or disability status. **EEO/AA/M/F/Disabled/Vets** .
Dow Jones is committed to providing reasonable accommodation for qualified individuals with disabilities, in our job application and/or interview process. If you need assistance or accommodation in completing your application, due to a disability, please reach out to us at TalentResourceTeam@dowjones.com . Please put "Reasonable Accommodation" in the subject line.
Business Area: TECHNOLOGY – PRODUCT DEVELOPMENT
Job Category: IT Development Group
**About Us**
Dow Jones is a global provider of news and business information, delivering content to consumers and organizations around the world across multiple formats, including print, digital, mobile and live events. Dow Jones has produced unrivaled quality content for more than 125 years and today has one of the world's largest news gathering operations globally. It produces leading publications and products including the flagship Wall Street Journal, America's largest newspaper by paid circulation; Factiva, Barron's, MarketWatch, Financial News, DJX, Dow Jones Risk & Compliance, Dow Jones Newswires, and Dow Jones VentureSource.Dow Jones is a division of News Corp (NASDAQ: NWS, NWSA; ASX: NWS, NWSLV).
**If you are a current employee at Dow Jones, do not apply here. Please go to the Career section on your Workday homepage and view "Find Jobs – Dow Jones." Thank you.**
Req ID: 17098
from Jobs http://bit.ly/2wZqtEZ
via IFTTT
DOW JONES
Since 1882, Dow Jones has been finding new ways to bring information to the world's top business entities. Beginning as a niche news agency in an obscure Wall Street basement, Dow Jones has grown to be a worldwide news and information powerhouse, with prestigious brands including The Wall Street Journal, Dow Jones Newswires, Factiva, Barron's, MarketWatch and Financial News.
This longevity and success is due to a relentless pursuit of accuracy, depth and innovation, enhanced by the wisdom of past experience and a solid grasp on the future ahead. More than its individual brands, Dow Jones is a modern gateway to intelligence, with innovative technology, advanced data feeds, integrated solutions, expert research, award-winning journalism and customizable apps and delivery systems to bring the information that matters most to customers, when and where they need it, every day.