Health care services Jobs
---
General Summary/Purpose:
Coordinates, monitors and tracks data from patients who participate in the BRAVO pH Motility study for the Division of Gastroenterology at the Knoll North Clinic in Columbia, MD. Performs post procedure calls to patients to assure that the small pH capsule device is returned upon the completion of a 96-hour study. Offers friendly, courteous, and confidential assistance to every endoscopy patient to ensure that the patient has a positive experience with the Knoll North Clinic. Works well with both faculty and other staff members to help foster a team environment.
Specific Duties/Responsibilities:
Walks to the Endoscopy Suite to collect appropriate recording devices for all scheduled patients.

Cross-references the patient schedule to ensure that proper sized recording devices are charged for the following day.

Maintains logbook in both the Endoscopy and Motility Labs to keep track of the number of recording devices being used for patients.

Extracts accurate patient data from the clinical record and the physician's feedback to effectively complete the data fields in the logbooks.

Ensures that all required information related to the recording devices are properly logged as directed by the clinic and endoscopy administrator.

Makes post procedure calls to patients to assure the recording device is returned to the clinic upon the completion of a 96-hour study.

Notifies the clinic administrators of any missing recording devices if patients do not return them with 72 hours after being notified to do so.

Safely transports all recording devices from the ASC Endoscopy Clinic to the Gastroenterology Clinic on the Knoll North campus.

Responsible for immediately connecting the recording devices to the designated monitor using the assigned tracking system (which is currently a ticket to track device usage and PHI.)

Notifies either the Nurse or Clinic Manager if a recording device is encountering a technical difficulty during upload.

Contacts technical support with the vendor to help troubleshoot uploading and/or correcting technical issues.

Downloads data from the recorder/receiver to the motility computer, enters all relevant patient data per the motility protocols, saves the edited file, and notifies the Motility Nurse that the study is ready for evaluation.

Ensures that the data/diary is scanned into the patient's record, places the hard copy record in a file folder and returns it to the patient's file.

Under the supervision of the Nurse or Clinic Manager can edit symptoms and make adjustments to the study if according to protocol for downloading the patient data.

Saves the downloaded study to the motility drive electronically with consistent naming architecture for evaluation.

Files medical records (which include the patient's diary log and a yellow sticker) into the patient's folder for record keeping as per HIPAA Guidelines.

Maintains inventory of recording devices in stock and notifies the Nurse and Clinic Managers there are not a sufficient number of recording devices available for use.

Sanitizes returned recording devices to ensure that they are thoroughly clean prior to stocking them in the proper clinic storage area.

Plugs in and charges devices when they need to be charged.

Maintains accurate Johns Hopkins data security by logging out of the workstations appropriately and ensuring that study downloads are not corrupted.

Additional duties as assigned.
Minimum Qualifications:
High School Diploma or GED required.

One (1) year work experience in a similar service oriented industry required.
Special Knowledge, Skills, and Abilities:
Experience with BRAVO recording devices used for Endoscopy Procedures.
Classified title: Patient Service Coordinator
Working title: Patient Service Coordinator
Role/Level/Range: ATO 40/E/02/OD
Starting Salary Range: $15.26 – $21.00 (commensurate with experience)
Employee group: Casual / On Call
Employee Status: Non-Exempt
Schedule: 2-5 hours a week – ad hoc based on patient
Location: Knoll North Clinic – 5450 Knoll North Drive, Columbia, MD – East Baltimore
Department name: 10002808-SOM DOM Gastroenterology
Personnel area (School): SOM – School of Medicine
The successful candidate(s) for this position will be subject to a pre-employment background check.
If you are interested in applying for employment with The Johns Hopkins University and require special assistance or accommodation during any part of the pre-employment process, please contact the HR Business Services Office at jhurecruitment@jhu.edu. For TTY users, call via Maryland Relay or dial 711.
The following additional provisions may apply depending on which campus you will work. Your recruiter will advise accordingly.
During the Influenza ("the flu") season, as a condition of employment, The Johns Hopkins Institutions require all employees who provide ongoing services to patients or work in patient care or clinical care areas to have an annual influenza vaccination or possess an approved medical or religious exception. Failure to meet this requirement may result in termination of employment.
The pre-employment physical for positions in clinical areas, laboratories, working with research subjects, or involving community contact requires documentation of immune status against Rubella (German measles), Rubeola (Measles), Mumps, Varicella (chickenpox), Hepatitis B and documentation of having received the Tdap (Tetanus, diphtheria, pertussis) vaccination. This may include documentation of having two (2) MMR vaccines; two (2) Varicella vaccines; or antibody status to these diseases from laboratory testing. Blood tests for immunities to these diseases are ordinarily included in the pre-employment physical exam except for those employees who provide results of blood tests or immunization documentation from their own health care providers. Any vaccinations required for these diseases will be given at no cost in our Occupational Health office.
Equal Opportunity Employer
Note: Job Postings are updated daily and remain online until filled.
EEO is the Law
Learn more:
https://www1.eeoc.gov/employers/upload/eeoc_self_print_poster.pdf

from Johns Hopkins University – Health Care Services Source: https://ift.tt/2ucKGbX
via IFTTT
---
About Johns Hopkins University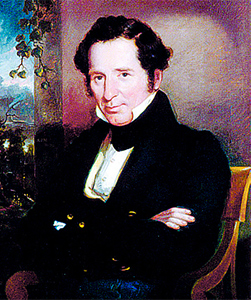 The university takes its name from 19th-century Maryland philanthropist Johns Hopkins, an entrepreneur and abolitionist with Quaker roots who believed in improving public health and education in Baltimore and beyond.
Mr. Hopkins, one of 11 children, made his fortune in the wholesale business and by investing in emerging industries, notably the Baltimore and Ohio Railroad, of which he became a director in 1847. In his will, he set aside $7 million to establish a hospital and affiliated training colleges, an orphanage, and a university. At the time, it was the largest philanthropic bequest in U.S. history.
Johns Hopkins University opened in 1876 with the inauguration of our first president, Daniel Coit Gilman. He guided the opening of the university and other institutions, including the university press, the hospital, and the schools of nursing and medicine. The original academic building on the Homewood campus, Gilman Hall, is named in his honor.
"Our simple aim is to make scholars, strong, bright, useful, and true," Gilman said in his inaugural address.
In the speech, he defined the model of the American research university, now emulated around the globe. The mission he described then remains the university's mission today:
To educate its students and cultivate their capacity for lifelong learning, to foster independent and original research, and to bring the benefits of discovery to the world.
Or, summed up in a simple but powerful restatement of Gilman's own words: "Knowledge for the world."