Health care services Jobs
---
General Summary/Purpose:
The Sr. Medical Office Coordinator will provide complex clinic support to the Chronic Pain Clinic satellite sites as well as scheduling support for patients who need OR procedures. Serve as the office's advocate and troubleshooter for patients, patient's families, referring physicians and third party carriers with regarding to patient related issues. Maintain scheduling system templates for the multiple clinics. Represent the division as appropriate in communicating professionally with faculty, administrators, staff and external contacts to respond to questions, and resolve administrative problems and issues as needed. Interpret operating policies of the University and the Hospital. Act proactively and independently, exercise good judgment, think creatively to manage complex projects and have the ability to work with multiple interruptions and still stay on task. May perform duties of a sensitive and confidential nature.
Specific Duties/Responsibilities:
Registration:
Verify and enter pre-registration and insurance information into the computer system and prepares daily printed schedules for designated areas.

Obtains and/or verifies patient's demographic data

by

phone or in person.

Confirms appointments by telephone and/or mail. Fills appointment vacancies due to cancellations.

Obtains pre-certifications as required

by

patients' health care insurers or managed care providers. Registers patients for clinical appointments using computerized database.
Scheduling:
Schedules patients for consultation and follow up in the Chronic Pain Clinic using Epic system for medical examinations and consultations.

Proactively seeks to schedule/reschedule patients for efficient utilization of resources (e.g., backfill

to

cover cancellations or add urgent appointments).

Schedule OR procedures for chronic pain and Kennedy Krieger Institute patients.
Patient's medical records:
Ensure all patients records are handled in a confidential manner.

Regularly print and prepare medical questionnaire forms and other information according to departmental guidelines.

Ensure that the patients fill the appropriate forms upon arrival.
Check-out:
Ensure that the patients check out after consultation and make their follow up bookings if

any

on line.

Scan all the medical records and store them in Epic after the doctor's visit.

Store the patient's hard copy records in a safe and secure place
Phone, fax and email:
Answers phones and provide routine information to callers.

Call patients to remind them of scheduled visits or follow up on missed appointments.

Relay telephone messages to the clinic team and follow up with the patient's to ensure that their needs are met to satisfaction.

Manage all emails relating to Chronic Pain clinic and liaise with different departments to ensure that the patients are booked as requested.

Liaise with the doctors and the NPs to manage all incoming and outgoing fax messages regarding authorizations, patient's records and insurance.
Customer service:
Offer friendly, courteous assistance to every patient to ensure that the patient has a positive, professional experience while at Johns Hopkins or on the phone.

Relays information to patients regarding preparation for these appointments.

Accurately verifies referral and authorization information and enters into computer system according to departmental guidelines.
Financial Clearance:
Verifies financial information and submit pre-authorization requests as needed.

Collects time of service payments, issues receipts, and prepares cash settlement records.

Discusses patient charges, if appropriate, with patients and/or patients' families.
Refers patient to appropriate office if financial counseling is necessary.
Minimum Qualifications:
High School Diploma or GED required.

Three (3) years progressively responsible medical office experience required.

Medical Terminology required.

Intermediate and proofreading skills required.

Additional education may substitute for some experience, to the extent permitted by the JHU equivalency formula.
JHU Equivalency Formula: 30 undergraduate degree credits (semester hours) may substitute for one year of experience. Additional related experience may substitute for required education on the same basis. For jobs where equivalency is permitted, up to two years of non-related college course work may be applied towards the total minimum education/experience required for the respective job.
Preferred Qualifications:
Experience in the Johns Hopkins system strongly preferred.
Special Knowledge, Skills, and Abilities:
Excellent communication, presentation, customer service, collaborative teamwork, and interpersonal skills required.

Ability to interact with diverse groups of people within the institution and from outside agencies.

Ability to work in a fast-paced, collaborative environment and respond quickly, creatively, and flexibly

Ability to organize and manage multiple competing priorities and to meet deadlines.

Ability to express ideas clearly and logically and successfully problem-solve challenges as they arise.
Classified title: Sr. Medical Office Coordinator
Working title: Sr. Medical Office Coordinator
Role/Level/Range: ATO 40/E/02/OE
Starting Salary Range: $17.42 – $23.94 (commensurate with experience)
Employee group: Full time
Employee Status: Non-Exempt
Schedule: Monday-Friday – 8:00am-4:30pm 40hrs/Wk
Location: Suite 300 – 550 N Wolfe St, Baltimore, MD – East Baltimore
Department name: 10002731-SOM Ane Pain
Personnel area (School): SOM – School of Medicine
The successful candidate(s) for this position will be subject to a pre-employment background check.
If you are interested in applying for employment with The Johns Hopkins University and require special assistance or accommodation during any part of the pre-employment process, please contact the HR Business Services Office at jhurecruitment@jhu.edu. For TTY users, call via Maryland Relay or dial 711.
The following additional provisions may apply depending on which campus you will work. Your recruiter will advise accordingly.
During the Influenza ("the flu") season, as a condition of employment, The Johns Hopkins Institutions require all employees who provide ongoing services to patients or work in patient care or clinical care areas to have an annual influenza vaccination or possess an approved medical or religious exception. Failure to meet this requirement may result in termination of employment.
The pre-employment physical for positions in clinical areas, laboratories, working with research subjects, or involving community contact requires documentation of immune status against Rubella (German measles), Rubeola (Measles), Mumps, Varicella (chickenpox), Hepatitis B and documentation of having received the Tdap (Tetanus, diphtheria, pertussis) vaccination. This may include documentation of having two (2) MMR vaccines; two (2) Varicella vaccines; or antibody status to these diseases from laboratory testing. Blood tests for immunities to these diseases are ordinarily included in the pre-employment physical exam except for those employees who provide results of blood tests or immunization documentation from their own health care providers. Any vaccinations required for these diseases will be given at no cost in our Occupational Health office.
Equal Opportunity Employer
Note: Job Postings are updated daily and remain online until filled.
EEO is the Law
Learn more:
https://www1.eeoc.gov/employers/upload/eeoc_self_print_poster.pdf

from Johns Hopkins University – Health Care Services Source: https://ift.tt/2NQs5K7
via IFTTT
---
About Johns Hopkins University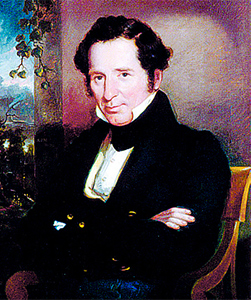 The university takes its name from 19th-century Maryland philanthropist Johns Hopkins, an entrepreneur and abolitionist with Quaker roots who believed in improving public health and education in Baltimore and beyond.
Mr. Hopkins, one of 11 children, made his fortune in the wholesale business and by investing in emerging industries, notably the Baltimore and Ohio Railroad, of which he became a director in 1847. In his will, he set aside $7 million to establish a hospital and affiliated training colleges, an orphanage, and a university. At the time, it was the largest philanthropic bequest in U.S. history.
Johns Hopkins University opened in 1876 with the inauguration of our first president, Daniel Coit Gilman. He guided the opening of the university and other institutions, including the university press, the hospital, and the schools of nursing and medicine. The original academic building on the Homewood campus, Gilman Hall, is named in his honor.
"Our simple aim is to make scholars, strong, bright, useful, and true," Gilman said in his inaugural address.
In the speech, he defined the model of the American research university, now emulated around the globe. The mission he described then remains the university's mission today:
To educate its students and cultivate their capacity for lifelong learning, to foster independent and original research, and to bring the benefits of discovery to the world.
Or, summed up in a simple but powerful restatement of Gilman's own words: "Knowledge for the world."