Health care services Jobs
---
General Summary/Purpose:
Responsible for the implementation and conduct of clinical trials for the NIH-funded AIDS Clinical Trials Unit (ACTU) and HIV Prevention Trials Network (HPTN). This position is based at the Johns Hopkins Medical Institutions. Responsibilities at JHMI will include recruiting, enrolling and following participants, ranging from healthy non HIV infected participants, healthy asymptomatic HIV-infected individuals to those with end-stage AIDS. The position will also involve participation in the ACTG and HPTN at a national level through involvement on protocol teams and/or ACTG/HPTN committees, as well as a role in the community providing HIV-related education. This position will work closely with the Senior Research Program Manager.
The Primary Duties and Responsibilities:
General Research Aspects:
Recruit, screen and enroll eligible patients into clinical protocols. Explain the protocol in detail and obtain informed consent from potential patient in accordance with the Joint Committee on Clinical Investigation which operates in compliance with the U.S. Code of Federal Regulations, Department of Health and Human Services Title 45 Part 46 as well as the Food and Drug Administration (FDA) regulations and good clinical practice standards. Collect necessary data through patient interviews including, but not limited to, past medical history, present illness, social history, family history, medication history. Coordinate and document all aspects of patient care (including telephone contact with patient, or friends/family of the patient; conversations with the research team and all medical providers who participate in the patients care, etc.) to ensure a comprehensive and consistent approach to the patients treatment. Transcribe data completely and accurately to the case report forms for data entry to the database. Coordinate laboratory specimen processing and handling with appropriate lab supervisors. Participate in local quality control procedures of data through daily interactions with the quality assurance coordinators of the data management team. Maintain confidential records of participants according to FDA and NIH regulations. Assist in maintenance of statistics of patient status. Other duties as assigned.
General Nursing Aspects:
Perform phlebotomy, vital signs, throat cultures, and other procedures within the scope of the Nurse Practice Act as needed, and as directed by specific protocols. Initiates laboratory tests as defined within the scope of the protocols. Manage laboratory abnormalities and adverse experiences as directed by the protocols, and when appropriate, notify the primary care provider, as well as both the Principal Investigator and Senior Research Program Manager of the research unit immediately.
Perform physical assessments of study patients as needed during visits, with appropriate triage and referral to primary medical providers and/or subspecialty care providers. Monitor the ACTU 24 hour beeper used for panic results from labs as well as for patients with questions on a rotating basis with other licensed clinical staff. Completes in a timely fashion and provides to the office of nursing accreditation and the unit manager the required documentation for continued nursing licensure accreditation and annual reviews required for practice within the organization. Other duties as assigned.
Protocol Team Leader:
Implement protocols as assigned by becoming familiar with all aspects of their conduct. Orient other key staff to protocols by organizing and coordinating training sessions. Ensure adequacy of supplies needed for specific protocols. Act as resource for back-up staff assisting with protocol. Develop recruitment strategy including outreach fliers and posters. Represent protocol at staff meetings, community meetings, service meetings, etc. as assigned. Assist data management team with resolution of data inconsistencies. Maintain protocol statistics, including patient status, recruitment logs and enrollment logs. Other duties as assigned.
Expanded Research Aspects:
ontribute to the protocol development process as the Field Representative on protocol teams. Represent the Johns Hopkins Adult ACTU as a leader and/or member on national committees within the ACTG. Conduct special independent research projects as the opportunity arises. Other duties as assigned.
Education Aspects:
Present information relevant to HIV and/or clinical trials to healthcare facilities, community groups, schools, etc. Participate on boards and committees of organizations relevant to HIV. Educate other healthcare professionals through leading seminars, contributing written material to widely-used resources such as the Hemophilia Nursing Handbook, and presenting poster abstracts.
Other duties as assigned.
Minimum Qualifications (Mandatory):
Must be a currently licensed Registered Nurse in the state of Maryland or state where practicing.
Current CPR certification required.
Must maintain current licensure and certification during duration of employment.
Successful completion of the JHH credentialing process is required prior to start date.
Requires understanding of epidemiologic and clinical aspects of HIV infection and sensitivity to the psychological, social and medical needs of persons infected with HIV.
Knowledge of clinical epidemiology, study design and data analysis required. Must be able to organize time effectively and prioritize workload, multiple projects, and research related functions.
Organizational and communication skills essential.
Word processing skills desired.
Requires familiarity with clinical resources, laboratory facilities and community organizations with an AIDS focus.
Preferred:
Bachelors degree in nursing, or related discipline preferred. Two to five or more years of clinical and research experience preferred.
Classified Title: Research Nurse 
Working Title: Research Nurse 
Role/Level/Range: ACRP/03/ME 
Starting Salary Range: $60,342 – $83,034 per year
Employee group: Full Time 
Schedule: M-F 8:30 am – 5pm 
Exempt Status: Exempt  
Location: 04-MD:School of Medicine Campus 
Department name: 60000501-SOM DOM ID ACTG 
Personnel area: School of Medicine
The successful candidate(s) for this position will be subject to a pre-employment background check.
If you are interested in applying for employment with The Johns Hopkins University and require special assistance or accommodation during any part of the pre-employment process, please contact the HR Business Services Office at jhurecruitment@jhu.edu. For TTY users, call via Maryland Relay or dial 711.
The following additional provisions may apply depending on which campus you will work.  Your recruiter will advise accordingly.
During the Influenza ("the flu") season, as a condition of employment, The Johns Hopkins Institutions require all employees who provide ongoing services to patients or work in patient care or clinical care areas to have an annual influenza vaccination or possess an approved medical or religious exception. Failure to meet this requirement may result in termination of employment.
The pre-employment physical for positions in clinical areas, laboratories, working with research subjects, or involving community contact requires documentation of immune status against Rubella (German measles), Rubeola (Measles), Mumps, Varicella (chickenpox), Hepatitis B and documentation of having received the Tdap (Tetanus, diphtheria, pertussis) vaccination. This may include documentation of having two (2) MMR vaccines; two (2) Varicella vaccines; or antibody status to these diseases from laboratory testing. Blood tests for immunities to these diseases are ordinarily included in the pre-employment physical exam except for those employees who provide results of blood tests or immunization documentation from their own health care providers. Any vaccinations required for these diseases will be given at no cost in our Occupational Health office.
Equal Opportunity Employer
Note: Job Postings are updated daily and remain online until filled. 
EEO is the Law
Learn more:
https://www1.eeoc.gov/employers/upload/eeoc_self_print_poster.pdf
Important legal information
http://hrnt.jhu.edu/legal.cfm
from Johns Hopkins University – Health Care Services Source: https://ift.tt/2XAAsx2
via IFTTT
---
About Johns Hopkins University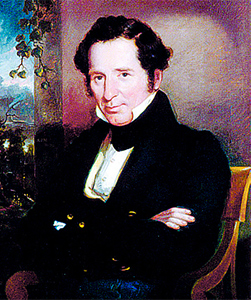 The university takes its name from 19th-century Maryland philanthropist Johns Hopkins, an entrepreneur and abolitionist with Quaker roots who believed in improving public health and education in Baltimore and beyond.
Mr. Hopkins, one of 11 children, made his fortune in the wholesale business and by investing in emerging industries, notably the Baltimore and Ohio Railroad, of which he became a director in 1847. In his will, he set aside $7 million to establish a hospital and affiliated training colleges, an orphanage, and a university. At the time, it was the largest philanthropic bequest in U.S. history.
Johns Hopkins University opened in 1876 with the inauguration of our first president, Daniel Coit Gilman. He guided the opening of the university and other institutions, including the university press, the hospital, and the schools of nursing and medicine. The original academic building on the Homewood campus, Gilman Hall, is named in his honor.
"Our simple aim is to make scholars, strong, bright, useful, and true," Gilman said in his inaugural address.
In the speech, he defined the model of the American research university, now emulated around the globe. The mission he described then remains the university's mission today:
To educate its students and cultivate their capacity for lifelong learning, to foster independent and original research, and to bring the benefits of discovery to the world.
Or, summed up in a simple but powerful restatement of Gilman's own words: "Knowledge for the world."